CreatorsWeb Free Wallpaper and Background Images
Thank you for coming to CreatorsWeb. We celebrate all things creative. Here you will find music, books, art.
This is our curated list of things we think you will enjoy.
Music
Here is a list of albums which currently populate the CreatorsWeb playlist. These albums are listed because we find them soothing and therapeutic. We recommend them to you in the hopes that they will enrich your life as they have ours. We welcome your feedback regarding your listening experience at ken@creatorsweb.com
| | | | |
| --- | --- | --- | --- |
| We love this artist. We think her French albums are especially delightful and healing to the soul. | The Liquid Mind recordings are a regular part of our day. They are remarkable in their ability to establish calm. | Ken is an independent artist we appreciate. His instrumental recordings are unique and have a calming transcendant quality we think is helpful. | We think every worthy playlist should include Patrick O'Hearn. We find his music contemplative and transportive. |
Books
We love books. We love writers. We especially like poets. However, our tastes are eclectic when it comes to our reading list. You will find books of poetry, self-help books, books about theology, books about psychotherapy, books of fiction, non-fiction, and so on. We like to read and we think everyone should read. We hope you will find something new to read on this web page. We welcome your feedback regarding what you have read and what you find useful. ken@creatorsweb.com

Billy Collins is our favorite poet. He is funny and we understand just about everything he writes. If you don't understand poetry but you realize you should read it, start here.

Brene Brown is a researcher who has done remarkable work in the realm of guilt and shame. We recommend her to almost all of our clients. This book is not her latest, but it is something we beleive everyone should read. It resonnates with most of us. You will likely find it very useful.

Yes, another poet. Gregson is also a photographer. We were introduced to his work by our 24 year old daughter. We were very pleased to learn of her good taste. We think this is excellent work, worthy of your consideration.

Sarah Kay came to our attention when we saw here famous TedTalk in which she performs one
of here poems. We fell in love with her. This volume is excellent in our opinion.
| | | | |
| --- | --- | --- | --- |
| This book by Norman Doidge will astound you with some of the wonderful research and devlopment in neuroscience. | Dr. Daniel Amen has been researching the brain and neuroanatomy for decades using brain imaging to identify signature patterns of brain activity. If you read only one book it should be this one. | | |
| | | | |
Art
We are especially pleased to be able to promote the work of certain artists we are familiar with. We hope you will get acquainted with these works of art.
| | | | |
| --- | --- | --- | --- |
| We have been watching this artist for a few years now. We are continuously amazed by his work. | Have a star party on your wall. Collier is famous for his images of the night sky. Feed your soul on some immensity. | Yet another photographer we think you will enjoy. | |

*************************
***********************************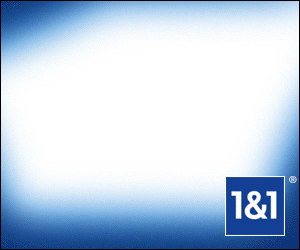 Author information goes here.
Copyright © 2017 CreatorsWeb All rights reserved.
Revised: